ULTIMATE AFRICA SAFARIS
Phone toll free 1 800 461 0682
...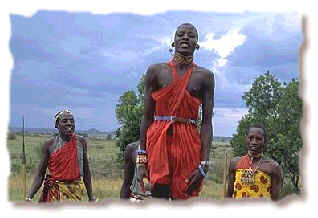 Classic Tanzanian Tented Safari
- Voyager Collection -
Operated by Kibo Safaris
12 days, US $2,805 per person
(price is based on two people traveling and excludes all air fares)
To view photos of the camps in this itinerary click here to visit our Photo Gallery
Visit: Arusha, Tarangire, Lake Eyasi, Ngorongoro Crater, Empakai Crater, Olduvai Gorge, and Serengeti
Highlights: off the beaten path, all inclusive, comfortable tented camps, excellent wildlife viewing from 4x4 vehicles (no minibus's) in Africa's premier parks and reserves, Tarangire, Lake Eyasi, Ngorongoro Crater, Empakai Crater, Serengeti, Olduvai Gorge, professionally guided hikes and walks, and visits to remote African villages
This safari gives clients the opportunity to experience Africa off the beaten path. You will visit with local tribes and walk in the Ngorongoro highlands as well as view incredible wildlife in the spectacular Parks of northern Tanzania. Great value and comfort!
Full itinerary and trip details below:
DAY 1 ARUSHA You will be met in Arusha and accommodated at the Mountain Village Lodge. Set in beautiful indigenous gardens the lodge overlooks Lake Duluti. Enjoy an afternoon walk around the lake and marvel at Mount Kilimanjaro in the distance. ARUSHA, Mountain Village, bed and breakfast
DAYS 2, 3 TARANGIRE After breakfast depart by road to Tarangire River Camp, a semi-permanent tented camp, situated on the border of Tarangire; Tanzania's third largest National Park and a sanctuary for an unusually large animal population. Group members are accommodated in ten tents complete with running water in the attached shower and toilet cubicles. There is solar powered lighting at night. Meals are served in the mess tent with attentive service.
During the dry season from June to November, animals congregate along the Tarangire River, which provides the only permanent water supply in Masai land. The area supports a great diversity of wildlife including lion, leopard, buffalo, wild dog, cheetah and up to six thousand elephant. Activities at Tarangire include wildlife viewing drives within the park, and walks along the park's border. Cultural interaction with the local Datoga, a semi-nomadic pastoralists tribe, is common. The Datoga have so far resisted neighboring tribes' cultural infiltration's. Ladies still wear fat treated goatskin gowns, carving their faces and bodies to look more pretty. TARANGIRE, Tarangire River Camp, all inclusive
DAYS 4, 5 KARATU After breakfast on day 4 drive across the rift valley floor and enjoy a nature walk near Lake Manyara. Continue to the village of Mto wa Mbu - Mosquito Creek, where you can mingle with the locals at the market. Bargaining for bolts of cloth, crafts, and local produce will immerse you in a daily ritual of African life. This afternoon you will visit a local school before continuing to Karatu, on the outer slopes of the Ngorongoro Crater. You will overnight at Ngorongoro Farm House in Karatu.
On day 5 you will depart early crossing the Rift Valley to Lake Eyasi. This dry and rugged landscape is inhabited by Bushmen who live in nomadic groups hunting with bows and arrows and gathering roots, tubers and wild fruits. You will partake in a pre-dawn walk with the local hunters or time will be spent participating in the morning routine of the settlement. Your guide will interpret for you and discuss hunting techniques still used by the tribes. Be prepared for an extraordinary cross-cultural experience! You will return to Ngorongoro Farm House where you will overnight. KARATU, Ngorongoro Farm House, all inclusive
DAYS 6, 7 NGORONGORO & EMPAKAI CRATER The crater is one of the most impressive wildlife areas in Africa and has been designated a World Heritage site. On day six you will drive you will drive down inside the 100 square mile Ngorongoro crater to view wildlife on the vast grasslands of the crater floor. Throughout the year a spectacular parade of animal life may be found within the crater. You are very likely to see black maned lion, the highly endangered black rhino, wildebeest, zebra, elephant, hippo, jackal, and hyena. The birdlife is prolific with flocks of flamingoes on the soda lake as well as other species of water and plains birds. You may see Masai herdsmen grazing their cattle around the crater rim. On day 7 you may enjoy a morning walk near Empakai Crater (weather and road conditions permitting), an impressive caldera lying at the northern end of the crater highlands. Empakai is beautiful, with islands of forest and a waterfall at the source of the Munge River. Monkeys and buffalo are frequently seen in the area. An armed ranger will escort you in the area. NGORONGORO, Kibo private camp, all inclusive
DAYS 8, 9, 10, 11 SERENGETI After breakfast you will descend by road to the Serengeti plains. Enjoy a short stop at Olduvai Gorge, the famous archeological site where the Leakey's discovered remains of Australopithecus Homo Habilis and Homo Erectus.
The Serengeti is arguably the most impressive wildlife sanctuary in the world. At certain times of the year these vast, seemingly unending plains, are inhabited by enormous herds of wildebeest and zebra. In the calving season (February-March) the herds concentrate at the Ndutu and Salei plains attracting the attention of predators like lion, cheetah and hyena. Another interesting feature of the Serengeti are the massive granite kopjes; islands of rock standing in a sea of grass. From the elusive leopard to the tiny dik dik the kopjes provide shelter to a great variety of plants and animals.
Days will be spent on guided wildlife viewing drives while nights will be enjoyed deep in the Serengeti at one of several private camps. Campsites include Barafu, Gol or Moru Kopjes, the Lobo area or the western corridor depending on the season. Walks will be offered in the Ikoma region outside the park from June through November and in the Southern sector of the park from December through May. SERENGETI, Kibo private camp, all inclusive
DAY 12 ARUSHA Enjoy a morning game drive across the Serengeti plains with a picnic lunch as you make your way back to Arusha. You may choose to fly from the Serengeti to Arusha for an additional US $185 per person arriving in time to board a connecting flight to the spice island of Zanzibar (see extension below) or a shuttle to Nairobi.
Trip name: Classic Tanzanian Tented Safari
Type of safari: Voyager Collection - Quality, all inclusive, road based small group camping safari with scheduled departure dates.
Trip Length: 12 days
Trip cost: US $2,805 per person during 2004. Single supplement US $150. This itinerary will run as a private safari for a minimum of 2 people at US $3,210 per person. Price excludes airfares.
Extensions:
Serengeti Hot Air Balloon Safari - As you float over the plains enjoy the breathtaking panoramic view of the plains and wildlife. Upon landing you will enjoy a champagne toast followed by an "Out of Africa" breakfast in the bush with bone china, silver cutlery and crystal glasses! US $400 per person.

Mount Kilimanjaro / Marangu Route - Climb Africa's tallest mountain. This 8 day trip includes a Kilimanjaro airport transfer on arrival, a night in Arusha before and after the climb and an extra day for acclimatization while climbing. US $1,695 per person based on 2 climbers.

Mount Kilimanjaro / Machame Route - Climb Africa's tallest mountain. This 8 day trip includes a Kilimanjaro airport transfer on arrival, a night in Arusha before and after the climb and an extra day for acclimatization while climbing. US $1,995 per person based on 2 climbers.

Zanzibar in Style - Spend 6 days in exotic Zanzibar. Visit Stone Town, the former slave market, Livingstone's house. Scuba dive, snorkel, kayak and swim! 2 nights at the Zanzibar Serena Hotel, and 3 nights at Mnemba Island. Package includes roundtrip flights from Arusha, road and boat transfers, dayroom in Arusha at end including dinner. US $2,575 per person January through February and July through December 2004 / US $2,195 during March and June 2004 / based on 2 guests traveling together.
Air tickets: Click here to view airfares to Africa.
When to travel: This trip is best during the periods mid December through mid March and from July through October each year.
Departures: Guaranteed departure with a minimum of 2 passengers. Maximum group size is 10 passengers. Arrangements can be made for passengers arriving/departing Nairobi, Kenya.
January 6 to January 17, 2004
January 20 to January 31, 2004
February 3 to February 14, 2004
February 17 to February 28, 2004
March 2 to March 13, 2004
March 16 to March 27, 2004
March 30 to April 10, 2004
May 18 to May 29, 2004
June 1 to June 12, 2004
June 15 to June 26, 2004
June 28 to July 10, 2004
July 13 to July 24, 2004
July 27 to August 7, 2004
August 10 to August 21, 2004
August 24 to September 4, 2004
September 7 to September 18, 2004
September 21 to October 2, 2004
October 5 to October 16, 2004
October 19 to October 30, 2004
November 2 to November 13, 2004
November 16 to November 27, 2004
November 30 to December 11, 2004
December 14, 2003 to December 25, 2004
December 28, 2004 to January 8, 2005
Guides: Guides are highly qualified, enthusiastic and well versed in local culture, flora and fauna. Unlimited mileage is allowed on each safari to ensure that clients receive the best possible game-viewing. This is important as some companies limit mileage.
Accommodations: All camps are privately located in wilderness areas, camping services and equipment are top notch - large Ngong type walk in tents (10 x 10 x 8) shared by two people, with cots and 4" foam mattresses, linen and blankets, bed side table, 2 wash basins, towels, and mirror. There will be a shared shower and toilet for each set of two tents. The camps will be staffed by a cook and at least 2 camp attendants to ensure that each client's stay is comfortable. Each camp includes a small mess tent with olive wood tables and chairs. Food is excellent (wine with dinner, three course meals).
The group (maximum 10 people) will be transported in custom 4 wheel drive Land Rovers or Toyota Land Cruisers with roof hatches for game viewing. Each vehicle seats 5 or 6 guests (everyone has a window seat), mammal, bird, and plant guide books, a cool box for water and cold drinks, thermos with tea and coffee, sand bags for photography, and a long distance radio capable of reaching Arusha from the Serengeti and other northern circuit parks. Radio service has proved invaluable in the event of emergency as well as giving clients peace of mind.
Trip price includes: meet and greet in Arusha (airport transfers are extra), transport in 4 wheel drive Land Rover or Land Cruiser with roof hatches for game viewing, services of English speaking driver / guide, exclusive services of camp crew, all accommodations on a fully inclusive basis excepting 1 night at Mountain Village Lodge on a bed and breakfast basis, all guided wildlife viewing activities with rangers for walking, camping / park's fees, some drinks, laundry and Flying Doctor coverage
Trip price excludes (unless stated): international airfare, domestic airfares, airport taxes, entry visas, and all items of a personal nature i.e. trip insurance, tips and gratuities, some drinks, telephone calls
Visas: American passport holders visiting Tanzania as tourists DO require an entry visa. Please contact the Tanzanian embassy at:
Embassy of the Republic of Tanzania
2139 R Street NW, Washington DC 20008
Telephone (202) 939-6125
Entry visa - US $50 per person
Reservations: Phone toll free 1 800 461 0682 within the United States and speak with one of our safari consultants or send us an email including the trip name, your full name, the number of people traveling, and proposed travel dates.
Questions: If you would like to ask any questions send us an email or phone toll free within the United States on 1 800 461 0682 and speak with one of our safari consultants.
Return to Ultimate Africa's Tanzania Safari Collection
Links to other pages: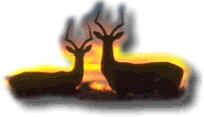 ULTIMATE AFRICA SAFARIS
13032 - 204th Place SE, Issaquah, Washington, 98027-8572 USA
Tel (425) 793 8877 Fax (425) 793 8878
Phone toll free within the United States on 1 800 461 0682
www.ultimateafrica.com / info@ultimateafrica.com
Send mail to info@ultimateafrica.com
Copyright © 1996 - 2004 ULTIMATE AFRICA SAFARIS
Washington State Registered Seller of Travel #601730459