ULTIMATE AFRICA SAFARIS
Phone toll free 1 800 461 0682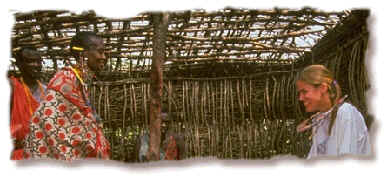 Weekly updated African travel and wildlife
news for April 25, 2006
(This page is normally updated each Sunday evening)
Click here for past weekly updates
South African Airways to Stop Atlanta Service, April 25, 2006
We have received word that South African Airways will cease operating flights from Atlanta on July 1, 2006. We have not yet received instructions or answers regarding how our clients will be re-accommodated on other flights. As soon as we do we will contact clients to discuss any changes.
On a good note South African Airways will continue to fly daily from New York to Johannesburg and will be adding daily flights ex Washington DC to Johannesburg (starting on July 1, 2006).
New Ultimate Africa Safaris Website, April 25, 2006
Ultimate Africa is fine tuning an entirely new website which should be running within the next 6 weeks!
Rafting at Victoria Falls Suspended, April 25, 2006
Due to high water levels which are not expected to subside until after June 2006 all white water rafting at Victoria Falls has been suspended. Clients who have prepaid for this activity will be refunded.
Links to other pages: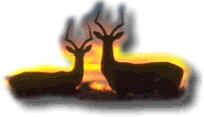 ULTIMATE AFRICA SAFARIS
13032 - 204th Place SE, Issaquah, Washington, 98027-8572 USA
Tel (425) 793 8877 Fax (425) 793 8878
Phone toll free within the United States on 1 800 461 0682
www.ultimateafrica.com / info@ultimateafrica.com
Send mail to info@ultimateafrica.com
Copyright © 1996 - 2004 ULTIMATE AFRICA SAFARIS
Washington State Registered Seller of Travel #601730459