Botswana, considered by many to offer Africa's best wildlife viewing, is reopening for tourism as of June 15, 2020.
As of May 20, 2020 the government noted travel and tourism sectors can reopen June 15, 2020 and hotels and restaurants on July 1, 2020. Safari lodges and camps are not considered hotels as they are open air in nature with their rooms set far apart. The government notes everyone must practice social distancing in addition to daily temperature checks, regular washing of hands, and masks must be worn.
Having noted the above most visitors to Botswana travel through South Africa where travelers arriving from Covid hotspots would likely face quarantine… who knows! The latest news from South Africa is that international arrivals may be allowed from September… or October… or November…
With a population of 2.2 million Botswana has had 25 Covid cases and 1 death.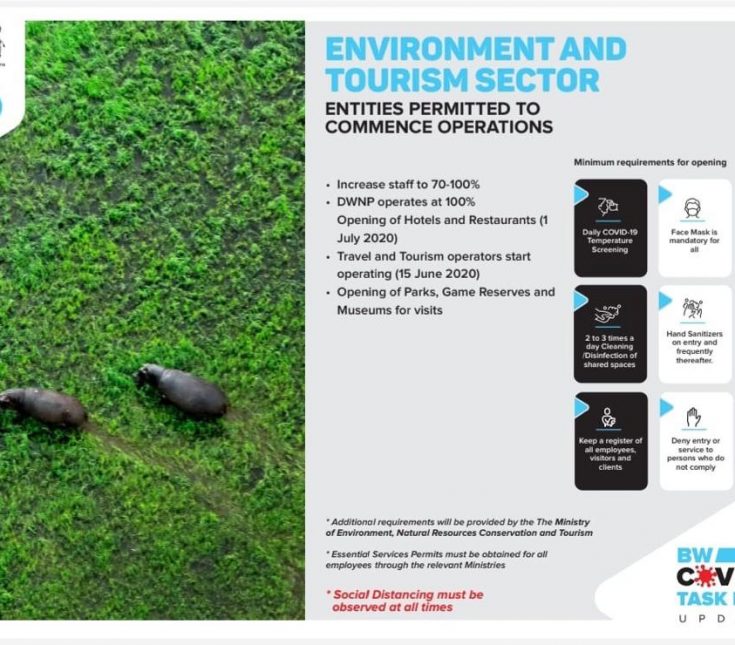 Tanzania in East Africa has already reopened for safari tourism with no quarantines required. We are not certain how transiting between international flights will be dealt with – will travelers flying via Dubai or Amsterdam to Tanzania be stopped and sent home if presenting with a fever? Or quarantined?
Stay well,
Ian Proctor
Ultimate Africa President
"I first visited Africa in the late 1980s. I came face to face with a wild elephant, and fell in love with being on safari! I made it my goal to create an African travel company that was all about authentic wildlife experiences. Many years later we are one of the top African travel companies in the Americas – known for arranging custom safaris to East and Southern Africa; personal trips, no cookie cutter stuff."