Tladi the leopard, born in 2019, has become very well known for close encounters at Botswana's Mombo Camp.
Tladi means "Thunder" but in reality Tladi is quite relaxed.
When Mombo closed in March 2020 for Covid Tladi became much more inquisitive about the camp and would wander round peeking into the rooms.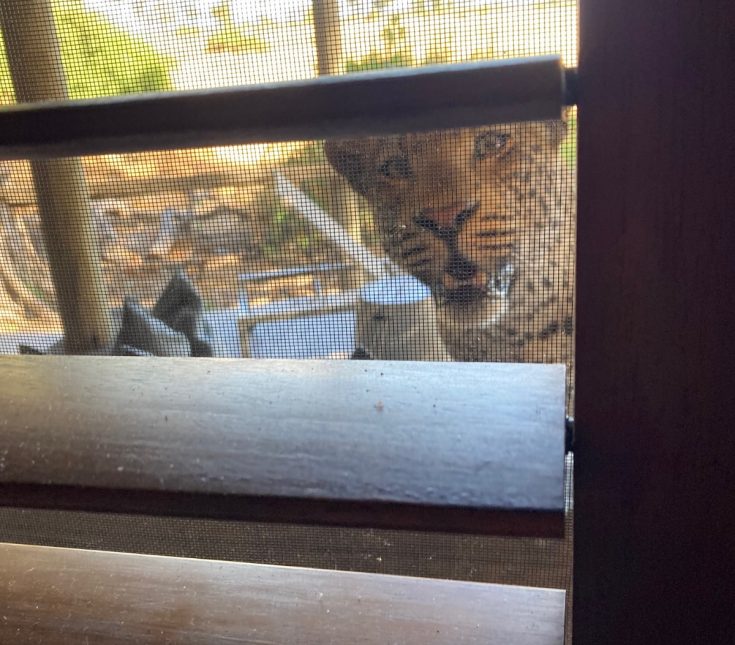 On my recent visit to Mombo a few weeks ago I didn't see Tladi but I saw his mother who successfully hunted a baby warthog and proceeded to feed her latest litter…
Photographer Nastasha Mago captured not only the kill but the previous day when Tladi sat peacefully watching the Team Mombo's soccer practice.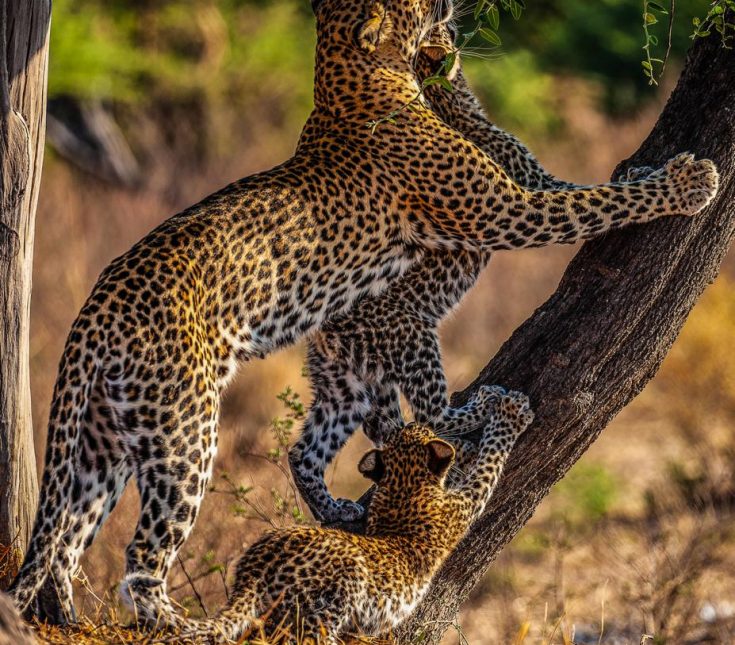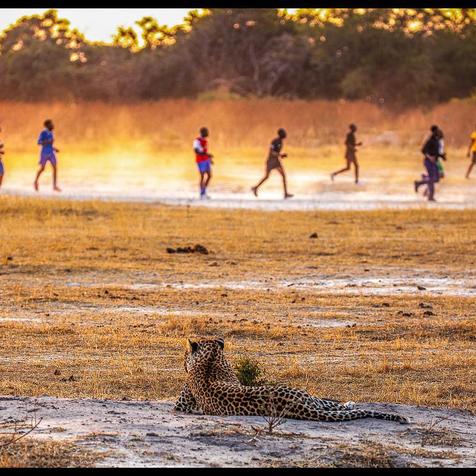 Amazing! To see more of Natasha's great photographs here is a
link
to her Instagram account.
Due to it's location on the North tip of Chief's Island (where the annual Okavango flood waters drop nutritious sediments) Mombo offers some of Africa's most consistent, high quality wildlife viewing.
If you are interested in visiting Mombo Camp I would be happy to share my insights… I have been regularly visiting Mombo for over 20 years now!
Ian Proctor
Ultimate Africa President
"I first visited Africa in the late 1980s. I came face to face with a wild elephant, and fell in love with being on safari! I made it my goal to create an African travel company that was all about authentic wildlife experiences. Many years later we are one of the top African travel companies in the Americas – known for arranging custom safaris to East and Southern Africa; personal trips, no cookie cutter stuff."